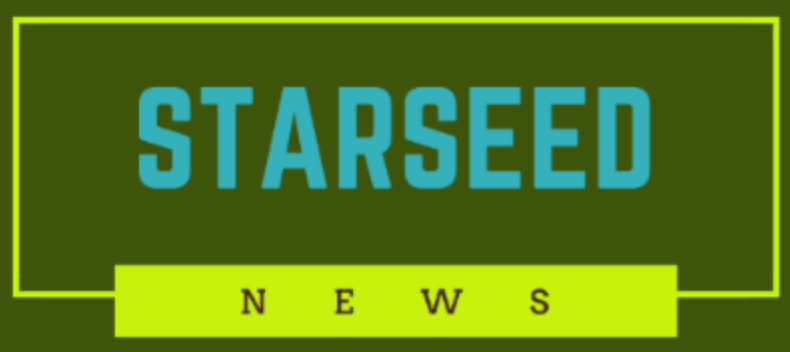 WORLD:
*Ancient 'super-Earth' exoplanet discovered orbiting nearby star
"More than 60 U.S. hospitals have adopted Reiki as part of patient services, according to a UCLA study, and Reiki education is offered at 800 hospitals." [Sacks, B.: Washington Post; May 16 2014]
*There Are Giant Plasma Tubes Floating Above Earth in the magnetosphere
"About 14.5% of our greenhouse-gas emissions come from livestock. [...] The first lab-made beef [was grown] in 2013 [and] cost $330,000. The speculative price of a frankenburger is now [...] $12." [Eschner, K.; Popular Science; p.56 Summer 2018]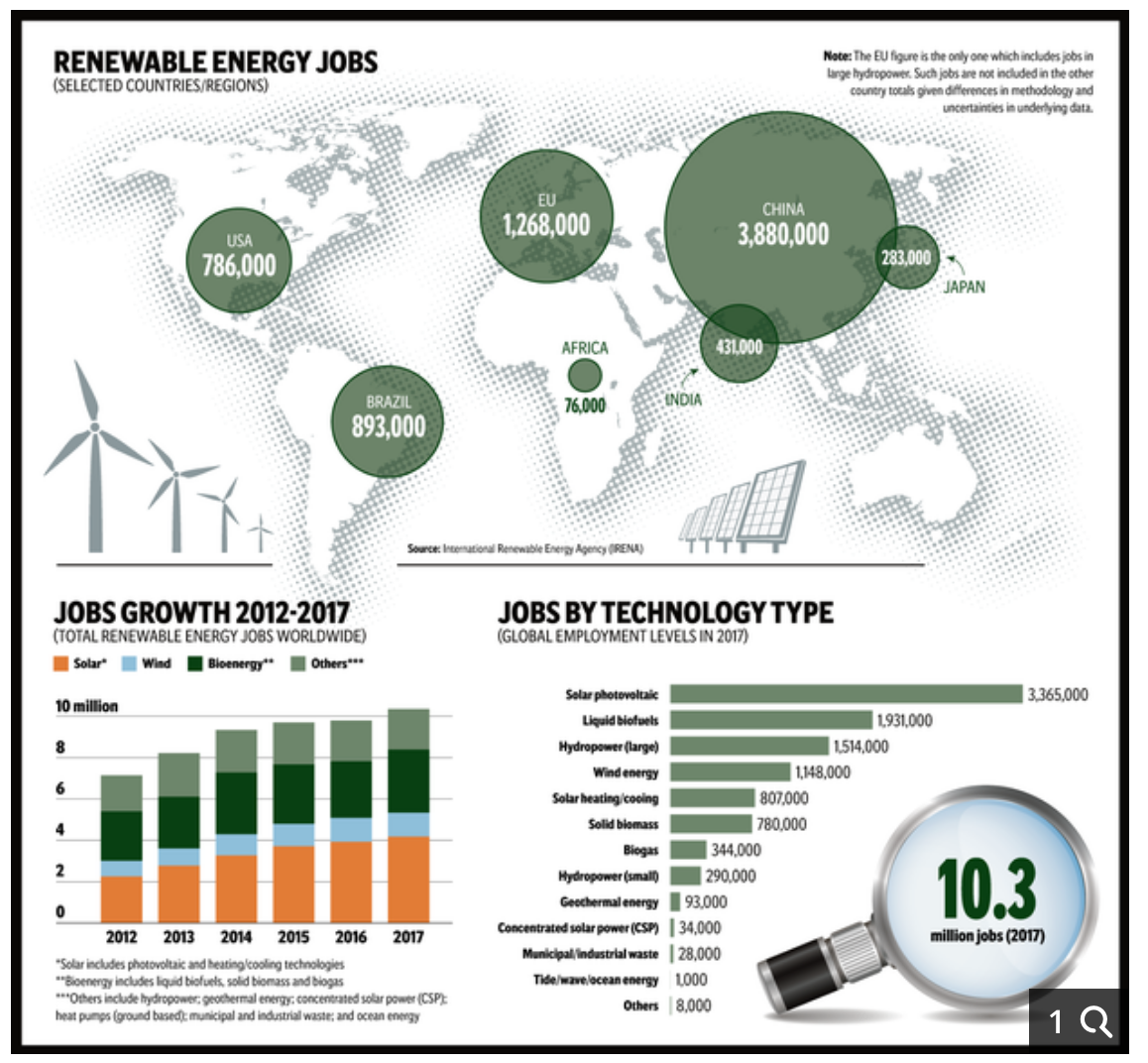 "These days it's easy to be pessimistic on climate change, but there is cause for hope. New leaders are stepping up, and innovative projects are reducing emissions and helping people adapt." [Tercek, M.R.; p. 14] "Nature can reduce 1/3 of carbon emissions, of the goal to cut 30 annual gigatons, to keep the global temperature increase below 2 degrees." [p.32] "In British Columbia one of the world's largest stores of carbon 9M acres are protected." [p.34] [Nature Conservancy Fall 2018]
*Interstellar object may have been alien probe, Harvard paper argues, but experts are skeptical [CNN; Nov 16 2018]
*Hashtags like #blacklivesmatter #metoo and #jesuischarlie connected millions of people, spreading to Tunisia, Egypt, Lybia, Bahrain and Syria. "Revolutionaries from otherwise isolated countries were able to communicate and rally online." [Chodosh, S.; Popular Science; p.57 Summer 2018]
*"The High Commission of Canada to Nigeria on Friday reiterated the country's commitment to partner Nigeria to improve the health and rights of women and girls." [punchng.com; 11/23/18]
"[...] Former White House chief of staff and counselor to the president sat before "Ancient Aliens" cameras and unloaded enigmatic observations like, "The government seems to be completely unaccountable to the American public," and "I've had a number of members of Congress, members of the U.S. Senate say to me, 'Keep going at this. I'm really interested in it, but I can't say anything about it.'" Behold this surreal exchange, wherein Podesta very seriously reflects on the Clinton campaign's pro-alien declassification platform." [washingtonexaminer.com; 11/23/2018]
*Insider Claims to Have Autopsied 3,000 Different Species of ETs
*"Huge Mayan city with pyramids found hidden under jungle" [cbc.ca; 2/5/2018]
BUSINESS/ECONOMICS:
*Companies have stopped funding the N.R.A. after shootouts
*Floating houses in the Netherlands may be a solution to the global flooding crisis
*E-commerce site Etsy has about 2M sellers for more than 50M products. 87 percent of those sellers are women.
*The unemployment rate is the lowest it's been since 1969. [pbs.org; Oct. 5, 2018]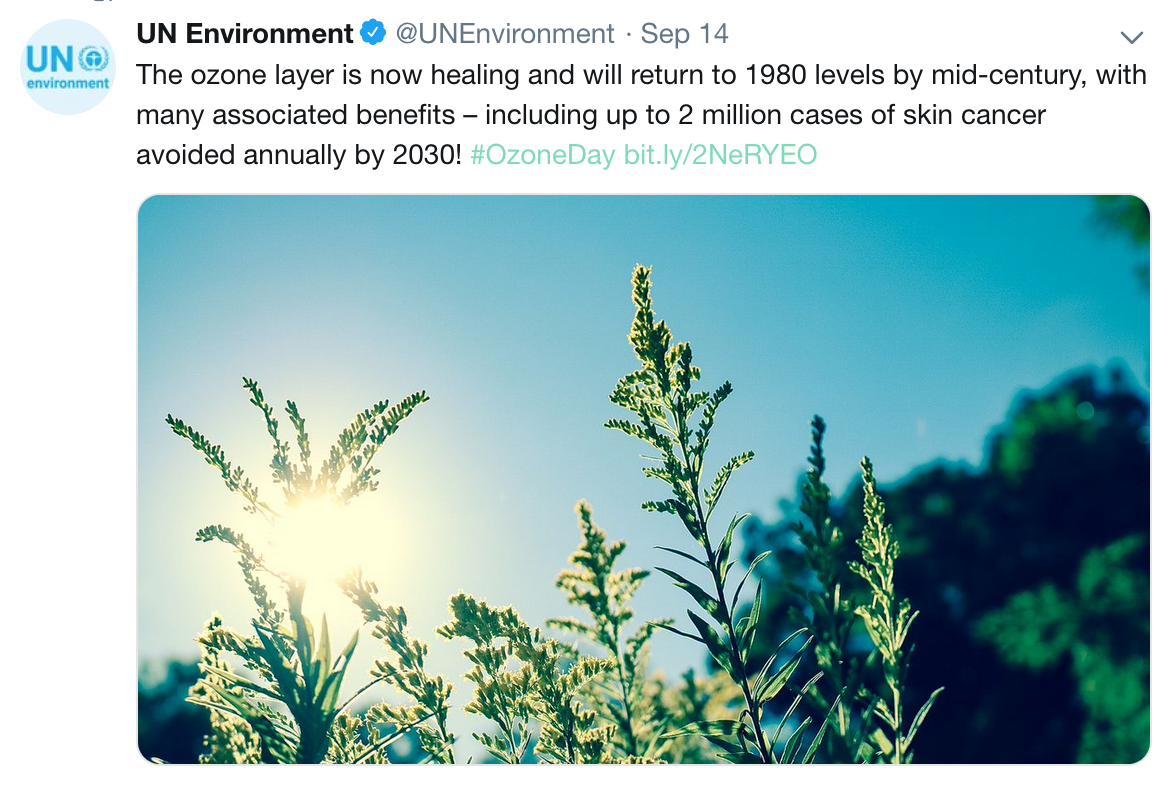 NATURE/WILDLIFE/ANIMALS:
*"The Yearbook for Global Climate Action takes into account around 9,000 commitments — incorporating 128 countries, around 240 states and regions and over 6,000 businesses in 120 countries representing US $36 trillion in economic activity." [downtoearth.org; Nov. 2018]
*World Bank are now supporting the Amazon rainforest's reforestation to 73,000,000 trees by 2323
"Planting native plants has been found to reduce the effects of heat in urban cities like Phoenix, Arizona, one of the hottest cities in the U.S. Trees store carbon and provide shade, lowering temperatures around them. [...] The goal of the Nature Conservancy is to plant 1 billion healthy trees across the world by 2025." [p.14] "One beaver alone creates 3.26 million gallons of water storage. Their dams last 150 years." [p.18] "Two new solar power plants near Las Vegas will offset 726 metric tons of carbon emissions daily, the equivalent of the pollution emitted by 56,380 cars." [p.19] [Nature Conservancy; Fall 2018]
*This Indiana Subaru plant hasn't taken out the trash in 14 years, saves more than $13M [indystar.com; 7/28/18]
*Chile which has approved a nation-wide ban on single-use plastic bags. http://chaobolsasplasticas.cl/en/
"Plant-for-the-Planet has branches in 67 countries. Together with many adults, organizations and governments, its participants have planted more than 15.2 billion trees in 190 countries. Its success was so noteworthy that UN Environment put Plant for the Planet in charge of its Billion Tree Campaign in 2011, an initiative that has now become the Trillion Trees Campaign."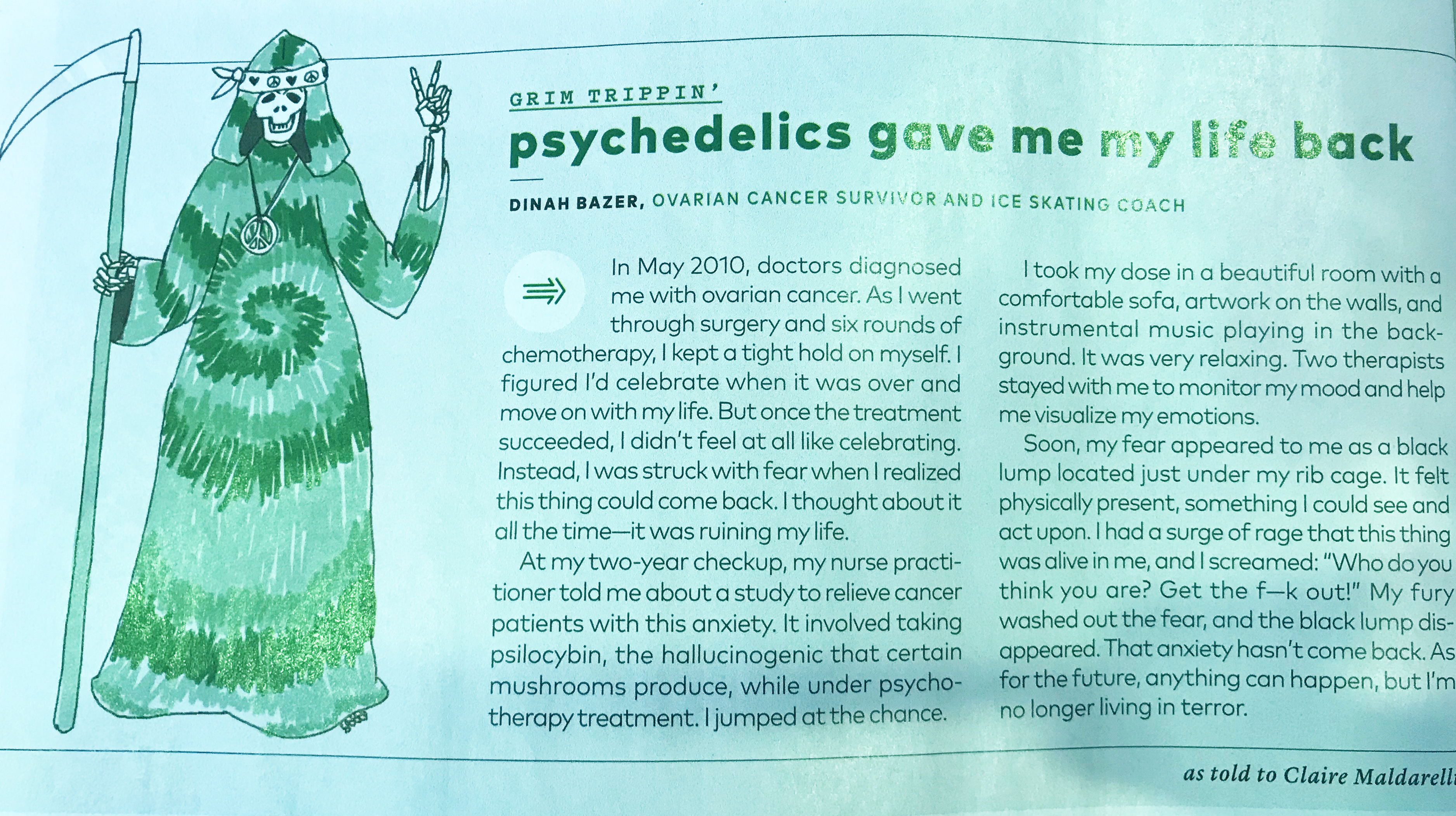 *"the DEA just approved CBD drug for rare form of epilepsy" [cnbc.com; Sept 27, 2018]
*Dutch teen Boyan Slat (now 23) launched a $32M Ocean Cleanup. His scientists investigated the "patch" between California & Hawaii. It's mostly abandoned fishing gear.
*"[...] moss-filled tires not only absorb moisture from roads while in motion, but can also pull carbon dioxide out of the air to fuel the moss' photosynthesis." [futurism.com; 3/8/2018]
*Total ban on bee-harming pesticides likely after major new EU analysis [theguardian.com; 2/18/2018]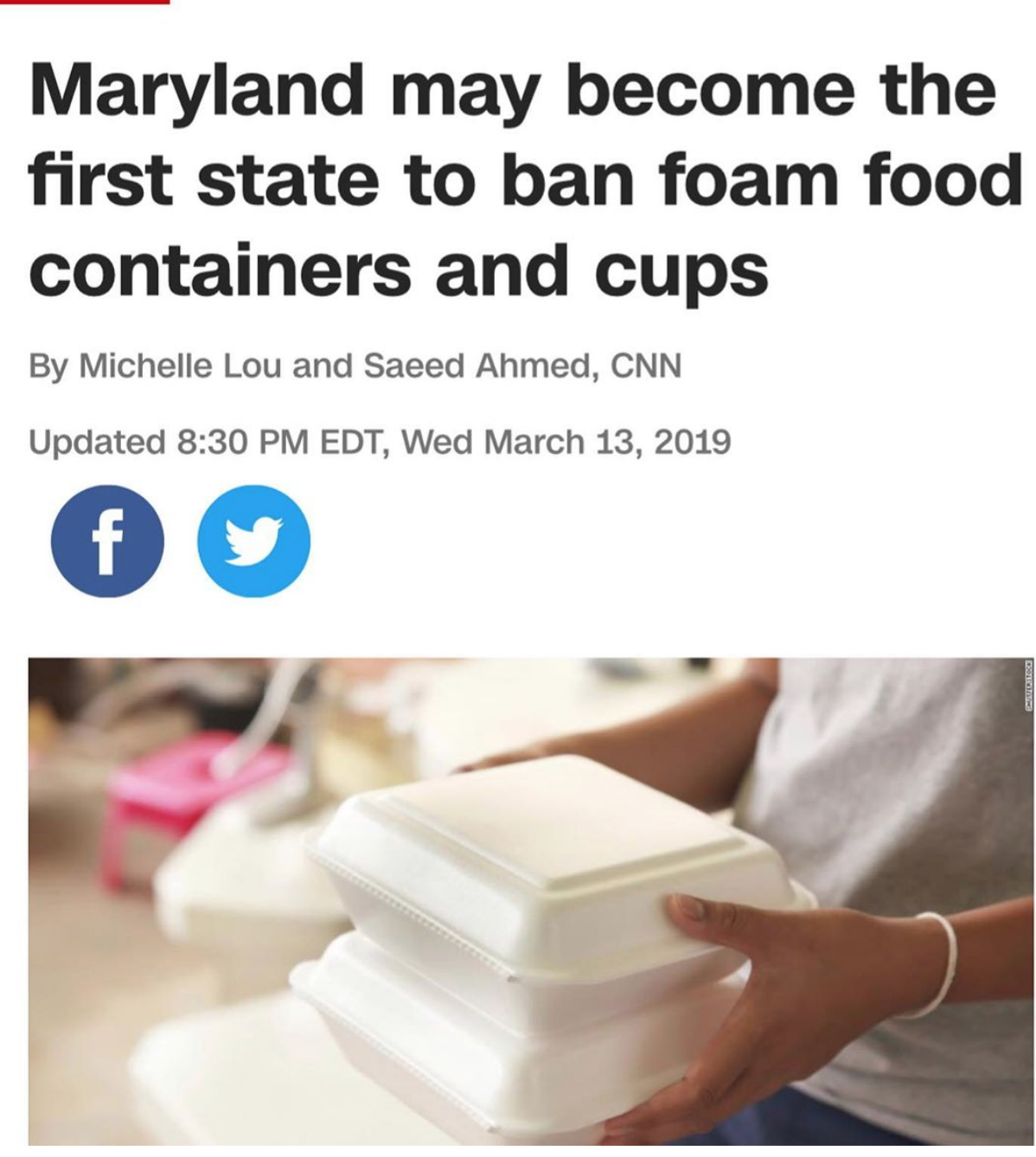 WOMEN:
*More than 100 women won seats in the United States House of Representatives.
*UK pledges £50m 'to end female genital mutilation by 2030' [theguardian.com; 11/23/18]
*The Yemeni National Dialogue Conference adopted in its outcome document a 30% inclusion quota for women in all government positions, as well as delegations and committees.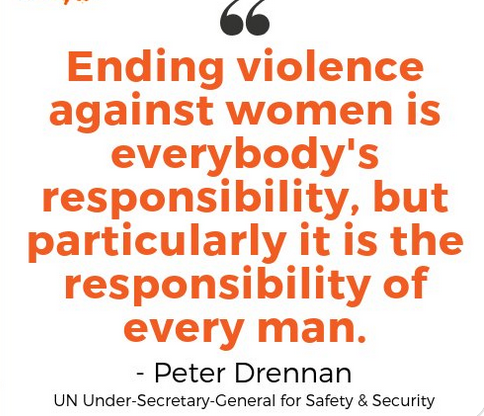 [photo: https://twitter.com/UN_Women]
*Ireland's Abortion Ban Is Officially Over
*"[It has been] three years since the Pentagon allowed women to join front-line combat units" [nytimes.com; 11/22/18]
*First-Ever All-Female Antarctic Expedition
*"For writer-turned-rare-book dealer A.N. Devers, collecting and selling titles exclusively by women is her way of challenging the male-dominated literary world. "It just became very clear to me one day at a rare book fair that [book collecting] is really messed up for women," she says. "Essentially, the whole field is male, and they're mostly interested in books by men." In contrast, Devers' online bookshop and quarterly print publication, The Second Shelf (TheSecondShelf.com), offers not only a way to get your hands on tough finds by female authors, but also offers new writing to discover. "I read rare book catalogues on a regular basis and they often don't have a single book by a woman in them," she laments."
*"With women driving, our roads will be safer" [Saudi Gazette; 11/20/18]
*"WOMEN are having children later in life and having fewer of them - and more are deciding not to have a family at all." [express.co.uk; 11/23/18]
"The temple, which houses the shrine of Lord Ayyappa, is one of Hinduism's holiest sites. More than 30 million devotees flock to the temple every year, making it the world's second-largest pilgrimage destination after Islam's holy city of Mecca. For centuries, women and girls of menstruating age — 10 to 50 years old — were not allowed to enter the Sabarimala temple because their presence was considered defiling. That was the case until Sept. 28, 2018, when India's Supreme Court struck down the entry ban to give women of all ages the right to worship at Sabarimala."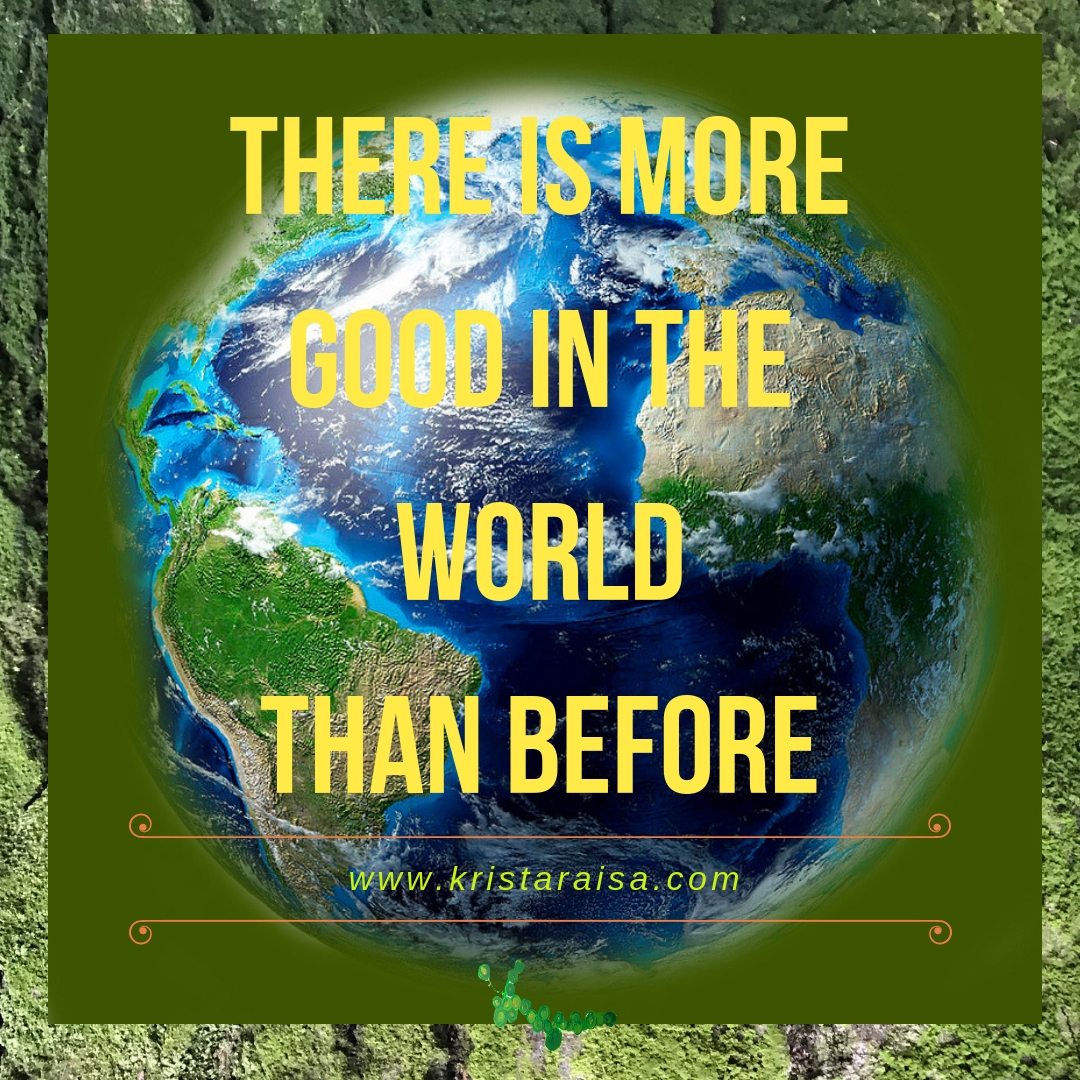 ALTERNATIVE CULTURE/TECHNOLOGY:
*"In the final month of the presidential campaign, Donald Trump declared, "I love WikiLeaks""
"Some U.S. cities, like the perpetually parched San Diego, are beginning to use advanced purification treatment plans to reclaim [flushed water], combating drought by harnessing millions of gallons of would-be waste daily. It tastes so good, you'll forget that it used to be your neighbor's pee." [Chodosh, S.; Popular Science Summer 2018]
*Ireland's Abortion Ban Is Officially Over*
*"Tribal Map of America Shows Whose Land You're Actually Living On: It's called Native-Land, and it's run by Canadian developer Victor G Temprano" [Popular Mechanics; Oct 8 2018]
*Germany just rolled out the world's first hydrogen-powered trains [futurism.com; 9/17/2018]
"Wind power capacity has increased 430 percent in the last decade." This means we'll rely less on coal and natural gas. [J.R., p.8] "Nature Conservancy Fall 2018]
*A Solar Observatory in New Mexico Has Been Mysteriously Shut Down And Evacuated [sciencealert.com; 9/14/18]
HEALTH:
*Activated bamboo charcoal filters tap water for a month
"Pioneering surgeons have made it possible to transplant a human uterus that can bear children —offering hope to millions of infertile women who never thought they could give birth." [Biba, E.; p.37; Popular Science, Summer 2018]
*Water towers like WaterSeer, are wind-powered devices can produce gallons per day of clean drinking water from the air. They are being promoted by celebrities like Matt Damon.
*"Alfredo Darrington Bowman better knew as Dr Sebi, was a pathologist, biochemist and herbalist. According to the various reports, Sebi had cured some of the most deadly diseases on the planet for almost 30 years. AIDS, cancer, diabetes, lupus and epilepsy are the few examples of them."
*Electro-stimulation helps paraplegic patients walk again
*Fecal Transplant Heals Colitis Caused by Immunotherapy
*Fluoride has been officially declared a neurotoxin